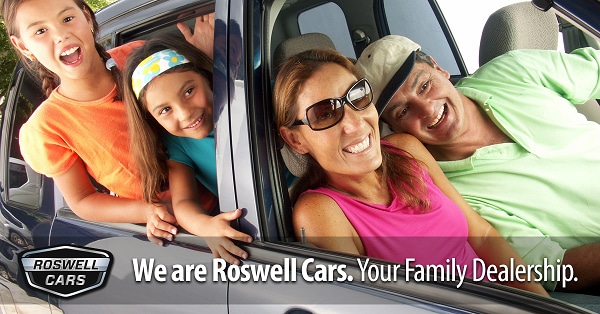 Welcome! Since we offer a convenient way to shop our inventory online, we decided to accompany that with the launch of a blog to provide you with more information on vehicle ownership, maintenance and service tips, exclusive offers and incentives, and employee profiles and important anniversaries.
Roswell Cars offers more than quality pre-owned vehicles and flexible financing options. At Roswell Cars we're family and we treat our customers like family. When you shop at our dealership, our goal is to get you into the car of your dreams while being the resource you can trust. We are a step above your typical used car store. We're passionate about the automotive business, and we're here for our customers, first and foremost. We want to support you not only through the researching and purchasing process, but even after you drive your newly purchased vehicle off the lot. We want to continue to be your go-to resource. Come back and visit us with your automotive needs, or just stop in and say hi. We'd love to assist you every step of the way.
We're looking forward to bringing you fun and informational blog posts on a regular basis so you can get to know us better and feel connected to us as an automotive resource. We're here to help, and we love to talk shop. We hope to see you as a regular visitor to both our website and our dealership soon!